详细介绍
Geschmeidige Konsistenz auch bei tiefen Temperaturen. Guter Verschleißschutz. Hohe dynamische Belastbarkeit. Guter Korrosionsschutz. Zuverlässige Schmierung von Fördereinrichtungen, Kühlhäusern, Spindellagern, Werkzeugmaschinen. Instrumentenfett. Für Schmierstellen aller Art wie Gleitführungen, Spindeln und Verzahnungen der Elektronik, Feinwerktechnik und Optik unter zeitweise oder dauernd extrem tiefen Temperaturen wie unter arktischen Klimabedingungen oder in Kühlbereichen. Wälzlagerschmierung von Hochgeschwindigkeitslagerungen, z.B. von Spindellagern, Miniatur- und Präzisionslagern in Werkzeug- oder Textilmaschinen, Messgeräten, E-Motoren der Steuer- oder Feinwerktechnik.
Einsatztemp.: -50°C -> +120°C
NLGI-Klasse: 2
DN-Wert (dm x n): 1.000.000 mm/min
Grundölviskosität (40°C): 15 mm²/s
Artikelnummer:66622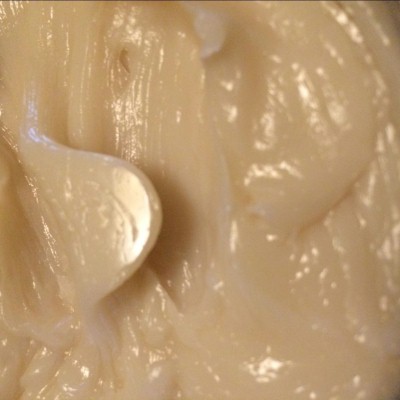 Low Temperature Grease CR50
高速低温润滑脂CR50
rolling bearings and linear guides operating in clean environments. Low Temperature Grease
CR50 is based on a very light viscosity synthetic oil blend thickened with a lithium soap. It is a
low dust generation grease.Low Temperature Grease CR50 has superior performances for wide
range of temperature, lubrication performance, rust prevention and oxidation stability. Low
Temperature
Grease
CR50 also provides outstanding low friction and anti-wear properties
making it ideal for use in all precision requirements and applications which require exceptional
lubricity.
Typical applications include clean room bearings, linear guides, and miniature bearings.
The product has been specifically formulated for use in low torque and low dust emission
application areas. Low Temperature Grease CR50 has excellent low cold test properties and
is recommended for lubrication duties at temperatures down to - 50°C.
Low Temperature Grease CR50 is also recommended for the manufacturing process in the
advanced industrial fields such as semiconductor,liquid crystal and computer peripheral units.
Low Temperature Grease CR50 is intended for use on ball, roller, and needle bearings, linear
motion components, carriages, lead screws, gears, sliding and roller surfaces, instruments and
precision equipment.
Roller bearing lubrication of high-speed bearings, e.g. spindle bearings, miniature or precision
bearings in machine-tools or textile machines,measuring equipment,electric motors of control
technology and precision mechanics.
Part code 66622
Colour Ivory
NLGI Classification 2
Worked Penetration 265-295
Temperature Range - 50°C to + 120°C
Drop Point >200°C
Thickener Type Lithium Soap
Base Fluid Low viscosity Ester oil
Viscosity mm2/s @40°C 15
Speed factor/DN- value 1,000,000 ndm
Biodegradability >70
VBT- weld load,N 2400